MWCA17-We are waiting for you
Views:234 Author:Site Editor Publish Time: 2017-09-06 Origin:Site
MWC Americas will debut September 12-14, 2017 in San Francisco at the Moscone Center and will be the premier mobile industry event for the Americas. ANDER will attend this show and we are waiting for you at booth W556.
Mobile is elemental. It is an essential part of how we interact, communicate, work and play. Experience that were once limited by time and place are now instant and effortless. Innovative technology is transforming the connected world, driving change and creating endless possibilities. And for the parts industry, it's a great opportunity for company expansion especially now it's not mature.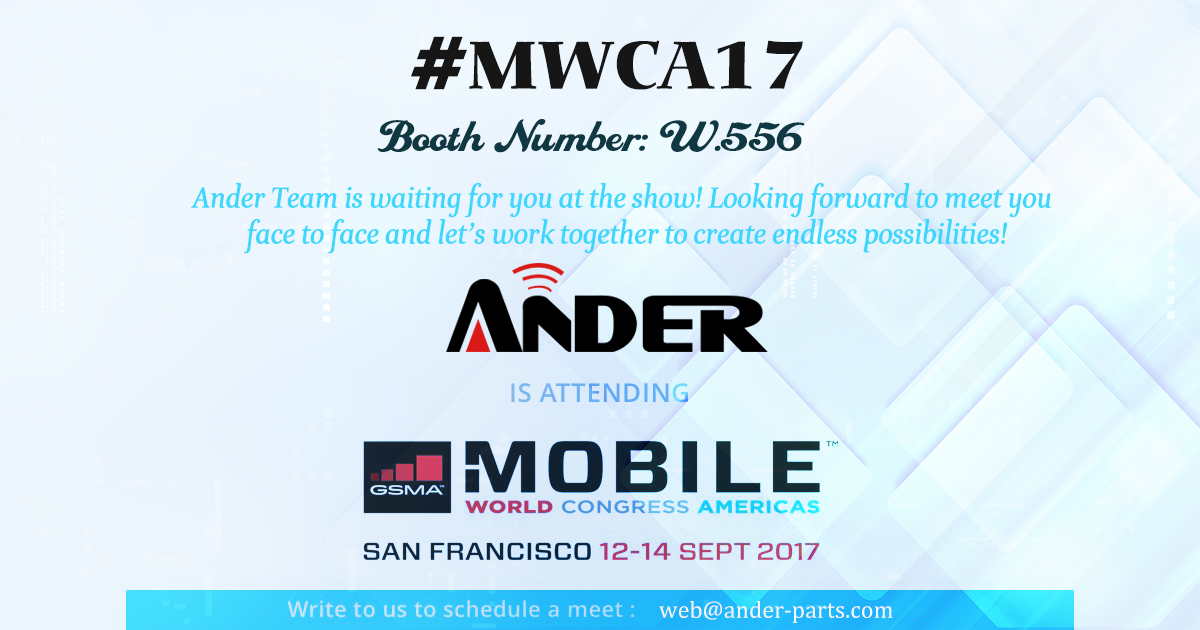 Under the theme 'The Tech Element', the inaugural event will attract 30,000 industry visitors and 1,000 exhibitors from across the mobile industry and adjacent industry sectors. Ander LCD factory---this is our first time to attending the show but we are ready for it. We will bring you the latest trends and opportunities for china-made LCD screens!
We focus on providing best aftermarket phone parts for midsize&large customers, and do not sell to end-users or sole repair shops or retailers and so on. Our target is support the enterprises who hope to develop in the parts industry for long-term!If you are looking for factory supply chain? or you are gonna to search back-up vendors? or you are troubled by the quality issues? ....Welcome to visit us at W556. You will find the best solution!!