AD6---The Most Competitive High End LCD Screen with Original Visual Effects
Views:202 Author:Site Editor Publish Time: 2019-06-14 Origin:Site
What's AD6 LCD? AD6 is the latest upgraded version of high-end screens. "AD" stands for "Advanced". Enjoy original visual effects with 1/4 price only. The defective rate is lower about 70% than other branded LCD in the market.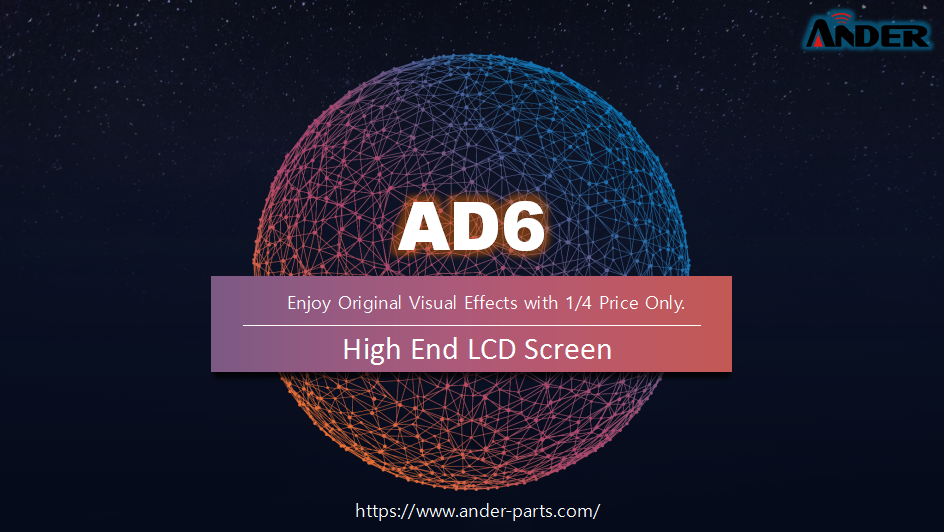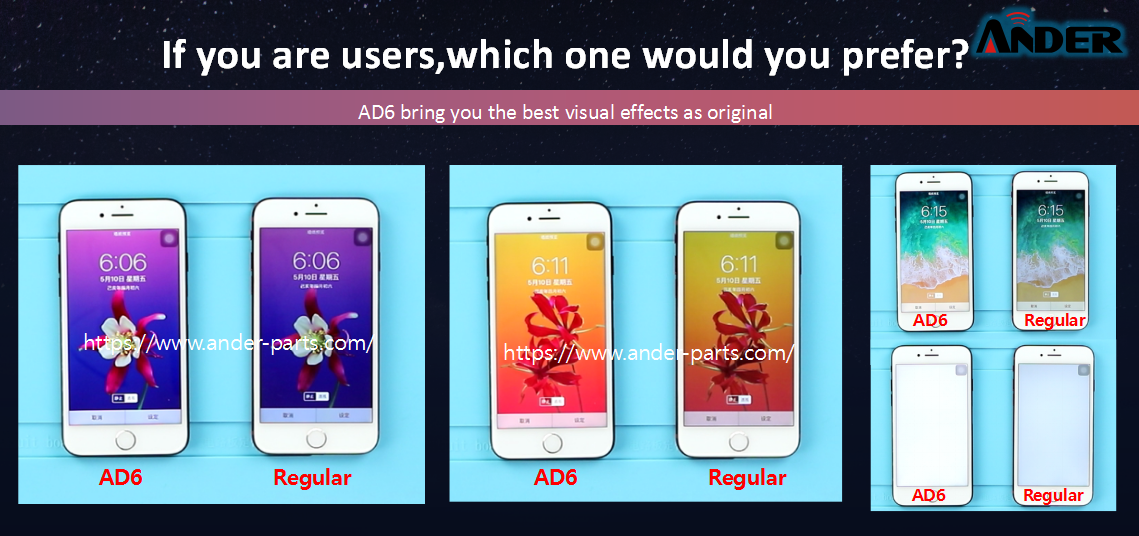 If you are happy with the quality of current supplier, but want to be more competitive on pricing. We have many different ways to assist you to lower the cost significantly.
If you want quick turnover and stable supply, we have bulk quantities from iPhone 6 to iPhone X in stock to fulfill your needs.
If you hate the high defect rate and hope to reduce the returns and labor cost caused, AD6 won't let you down.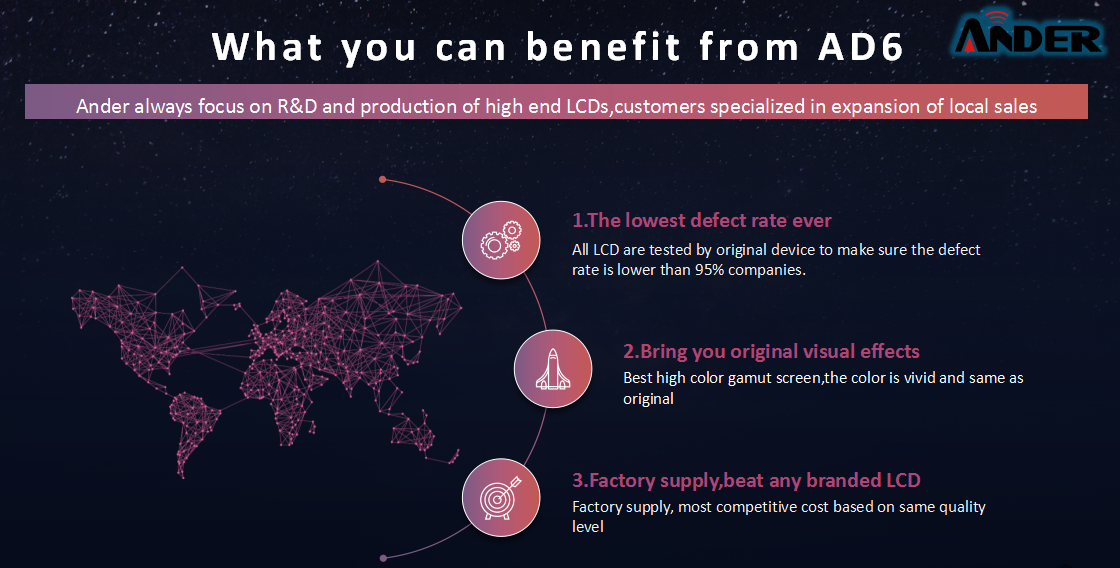 Currently, it's very easy to get a cheap price for the regular quality LCD, but it doesn't make any sense without quality. After any testing with AD6 and other brand LCDs in the market, we found that why AD6 is so hot after it has been launched. The key point is AD6 lcd is not only beat their quality, but also with the most competitive cost.
We promise: Make full refund for any returns of quality issue for the first AD6 order.
Higher returns with 0 risk.