iPhone LCD In Stock Now, Shipping Since Feb. 11th. - Ander LCD Factory
Views:31 Author:Site Editor Publish Time: 2020-02-13 Origin:Site
iPhone LCD In Stock Now, Shipping Since Feb. 11th. - Ander LCD Factory
In the context of the COVID-19,Ander equipped the protective facilities to front-line employees in accordance with the requirements of the Shenzhen government. And relying on the company's perfect systems and procedures, Ander became one of the first batch of companies that were allowed to start the production.Partially returned work on February 10, 2020,and all sales serve customers online. The goods are also packed and shipped in a sterilized environment.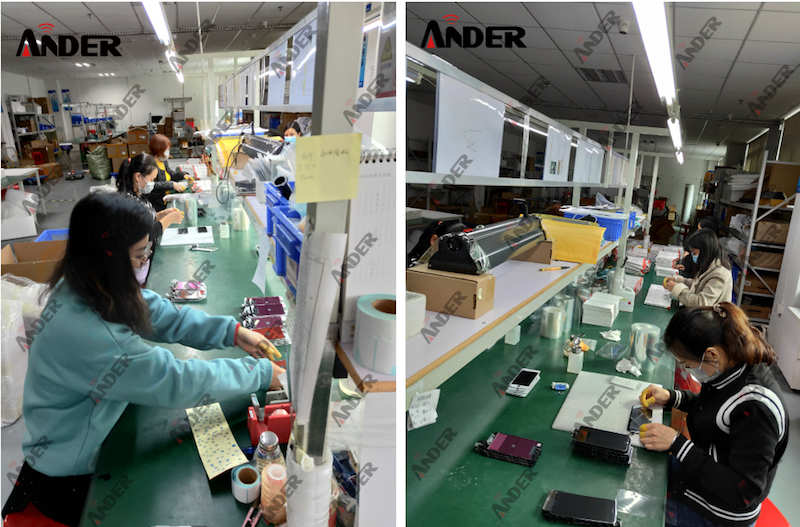 The supply of the entire mobile phone parts industry has been greatly affected. Although it is slowly recovering, due to the impact of the COVID-19, it is estimated that supply will be tight in the short term and prices have risen.
If you can't quickly buy the mobile phone screen from your previous supply chain and don't want to lose customers, try to contact our sales for the latest inventory information.